Freelance exhibition design services for:

Exhibitors
The perfect design choice for show exhibitors large and small.
I'm here to help you get the most rewarding results from your time and money spent in preparing and appearing at an exhibition – and to take the stress out of the process.
To this end, I have developed a network of exhibition contractors who can build the right stand for you based upon my award winning designs. The world of exhibitions and exhibiting can be a daunting one especially for first timers, the pressures of deadlines, design decisions and logistics can seem mind boggling.
It's simple really - I will design the exhibition stand you want and then have it tailor-built for you by a trusted contractor, who I deem to be the most appropriate for the type of stand you need.
Twenty years' freelance exhibition design experience
I have more than twenty years' experience in the industry and am here to take the burden and worry from the shoulders of all would-be exhibitors – whatever your remit. Using the latest CAD design know-how, I can offer sparkling, eye-catching designs which will be the talk of the show. Against a tight deadline? Never fear. Rather than take on too much to satisfy too many clients at once, I offer a bespoke service, offering time set aside specifically for you.
This allows me to offer a cutting edge exhibition design, and to make sure that the entire behind-the-scenes liaison with the electricians, sub-contractors, and the all-important organisers plans for approval is covered.
The end result? A super exhibition stand which captures the spirit of your company – and which will have your clients buzzing. Initially, the best thing to do is to give me a call or to drop me an email using the contact details below…
Installed client exhibition stands.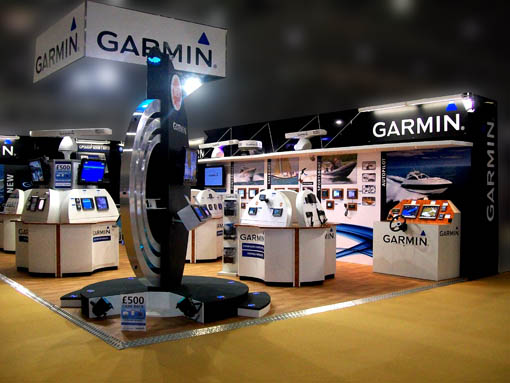 Garmin exhibition stand at the Southampton Boat show.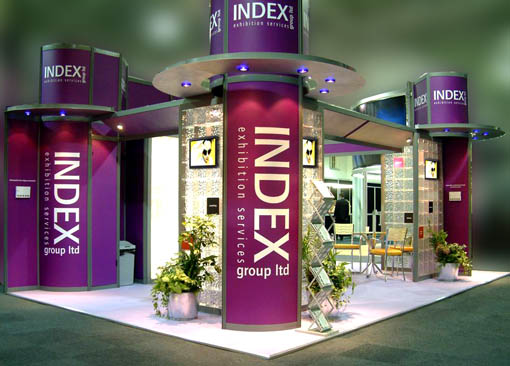 Index Group exhibition stand at the Confex show.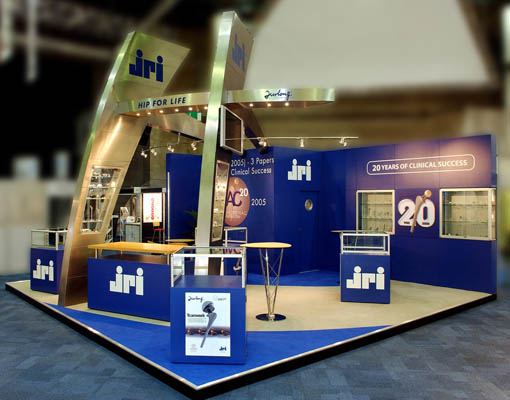 JRI Orthopaedic exhibition stand.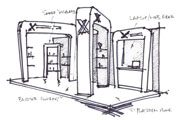 Step1: Initial exhibition stand designer sketch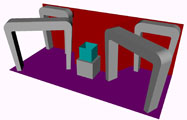 Step 2: 3D CAD modelling in progress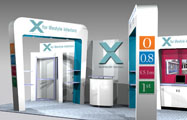 Step 3: Final CAD 3D rendered visualisation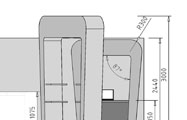 Step 4:Exhibition stand working drawings / Approval plans